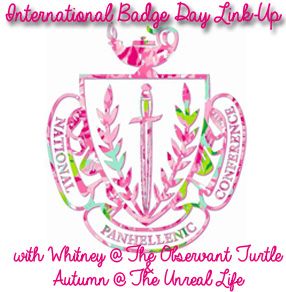 I wanna be a be a be a, I wanna be a Delta Zee!
Oh recruitment chants, those were the days.
I am proudly rocking my Delta Zeta badge today as an alumna for International Badge Day 2013!
I already miss being an "active."
Being Greek to me, means being a part of something bigger than myself, giving back to the community, creating everlasting bonds because of the sisterhood, and becoming the woman that I am today.
Going Greek was one of the best decisions that I have ever made. GO GREEK!
Panhellenic Love and Greek Love to my fellow Greek readers.