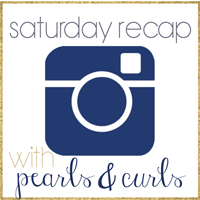 Busy week on my instagram. :)
I should check and see how many weeks I have done this now.
These are out of order. Too lazy to fix them.
2nd home game of the season Tuesday night. Andrew and I went.
This was Andrew and I's view.We had great seats for cheap.
The Lamp came in the mail! DZLAM
Saw Admission with Andrew on Monday. Yay for cheap seats.
Monday night we went to the casino.
New Vera Bradley came in the mail.
Best sugar cookies ever.
What did you do this week? :)