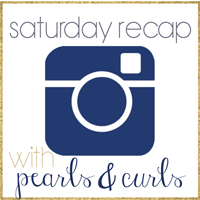 It's weekly link up time via instagram and Sara!
Made a stop here for some crafting supplies. Made a few grad cards this week.
LOVE THIS PLACE. My bank account....not so much.
Made cupcakes for an order. :) They are for a bridal shower.
Cha Ching....some much needed money coming my way.
'Merica.
This arrived in the mail, from eBay, duh.
The lady I got the cosmetic bad from sent me this for free. It was really nice of her! But I have no use for it....selling it on eBay folks. Look out for it.
Painted my nails. They chipped like crazy this week due to working...repainted spots several times and finally took the polish off last night.
Tonight I celebrate Andrew's birthday with him. He is 24 today! I'll do a post on this celebrations later.
HAPPY 24th BIRTHDAY ANDREW!
What did you do this week?