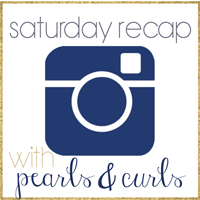 This week was jam packed with things to do.
Mostly with work, campus walk prep, and helping Andrew MOVE!! Finally!!! :)
Andrew now lives closer to his mom/sister, and myself. Let's just say I am glad the drive is much shorter, saves on gas and more time together. Who wouldn't love that?
ALL day Wednesday was spent packing him up, moving his stuff, and unpacking. Also some shopping/hitting his mom up for some furniture took place.
His new apartment is coming together nicely. Andrew will be having a apartment warming party on the 21st....so expect some pictures then.
For now I will leave you with these.
What did you do this week?! :)

The u-haul. Not including the front seat or my car...




Fresh chocolate chip cookies for the campus walk bake sale.




Crafted some grad cards!




Pansies! My favorite flower....outside the golf course.