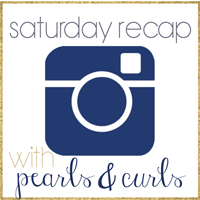 Linking up with Sara again!
So I've lately been sucking at taking pics with instagram....my bad. Hopefully I'll jump back on the bandwagon one of these days in the next few weeks.
I'll have some exciting news to share later this week, stay tuned!
Found this gem on eBay! :) Only spent like $45 when they normally go for $200 + new. Thought I did pretty well.
Visited 7-11 on 7/11/13. Got this FREE slurpee.....which might be the only day out of the year that I get one. HA.
Not pictured are dresses from wedding dress shopping with my bff whose wedding I am going to be a bridesmaid in. :)
What did you do this week?