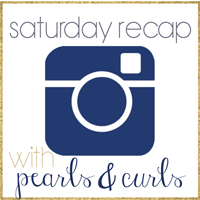 Linking up with Sara again this week!
These arrived from eBay! :)
A fun summery print!
Bought this beauty off of eBay as well!
Hit the pool for a bit for the first time all summer. I'm pasty and busy.
Hopefully I can make it to the pool more before it closes.
Watched the Royals kick the Indians butt's 10-7 on the 4th of July with my fam.
Nothing says Summer time like baseball!
What did you do this week?