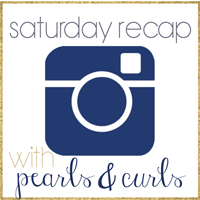 Linking up with Sara again this week for the recap of some happenings during the week.
Locally made cheese. YUMMY!
Brownies!! These are SO good. Half of them have reece's pb cups in them.
Bye bye work shirts.
Bud Light Lime = a beer I can actually stand to have more than one sip of.
Celebrated my grandma's birthday, we had GiGi's cupcakes.
Wedding Cake is SO good.
Yummy yummy in my tummy.
What's your favorite place to get cupcakes from?