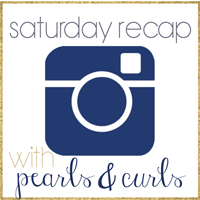 Linking up with Sara again for a weekly-recap.
Monday 6/10 Royals game vs Detroit Tigers. Royals kicked butt. :)
Andrew and I at the Royals game. On the Boulevard deck.
It was SUPER HOT out that day with humidity.
Had to go to a lower seat section to wait for the sun to do down a bit.
Old one on the left and freshly washed. New one on the right.
Love my turtle pillow pets. Couldn't bare to part with the old one.
This week consisted of getting my hours cut at work due to it not being busy enough for 3 people to be on the clock until certain points in the day. Basically late lunch time.
Also worked on homework. I have my first test due this weekend, wish me luck. So sorry there aren't more entertaining pics.
What did you do this week?
Oh and last night I decided to change up the blog look a bit. I changed the background, some font colors, and removed a few things from the side columns. Would love to be able to have a different blog button and a header, but I think it looks cute for now. :) It was time for a change. Thoughts on it?! Have a good weekend.